Description
Designed to support bodily functions, the respiratory and cardiovascular systems, and cell health.
Usage
Full body support, cardiovascular benefits, immune boosting properties, cellular maintenance.
---
 P
otent and effective ingredients
 Full body support

 Maximum bioavailability

Cardiovascular support

Cellular maintenance benefits

Immune boosting properties
Product Description:
Looking for a way to support your immune system and respiratory health? Look no further than Nutrivein Quercetin 800mg With Zinc! This Quercetin supplement allows for superior absorption of zinc, making it a powerful tool in your fight against sickness. 
Although many substances can act as ionophores, our Quercetin vitamins provide additional neutralizing and immune-boosting benefits while helping increase the bioavailability of elemental zinc to properly absorb into the body.
Our 100% natural formula is designed to be easily absorbed and assist with major bodily functions while supporting the immune, cardiovascular, and respiratory systems. From helping stave off cellular stress and strengthening cells that typically degrade with age, to potentially lowering blood pressure and helping your body rid itself of harmful agents, our Quercetin with zinc supplement can help you achieve your goals of having a clean body.
Features
Supports healthy immune function

Allows for superior absorption of zinc

Supports respiratory health

All-natural dietary supplement
Quercetin is a powerful antioxidant that is found in many fruits and vegetables. This natural antioxidant supports healthy body functions including the respiratory and cardiovascular systems. It also promotes your body's ability to maintain cell health and strengthens your body's natural defenses. 
Zinc is essential to several of your body's key enzymatic reactions, and it's one of the few minerals that your body doesn't produce on its own. In order for zinc to get into the cells where it can be utilized most effectively, it needs assistance from substances called ionophores.
So don't go another day feeling run down - try Nutrivein Quercetin 800mg With Zinc today!
Specs
60 capsules

25 mg of zinc per serving

800 mg of Quercetin per serving

30 day supply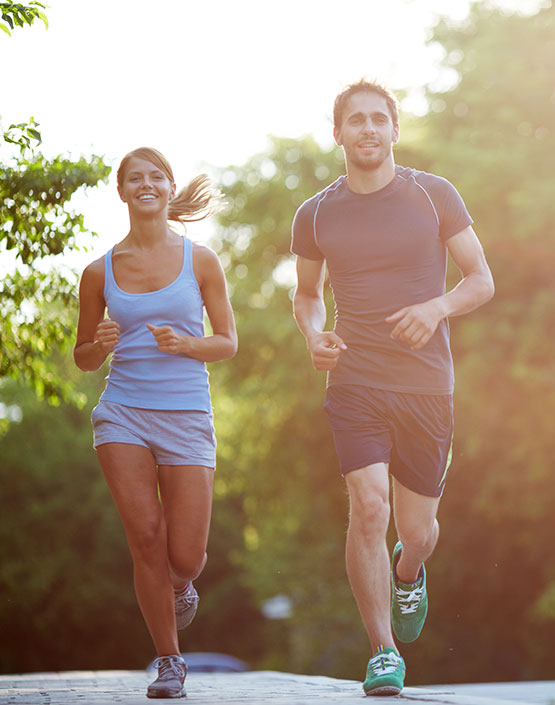 ---
What's Inside Our Quercetin?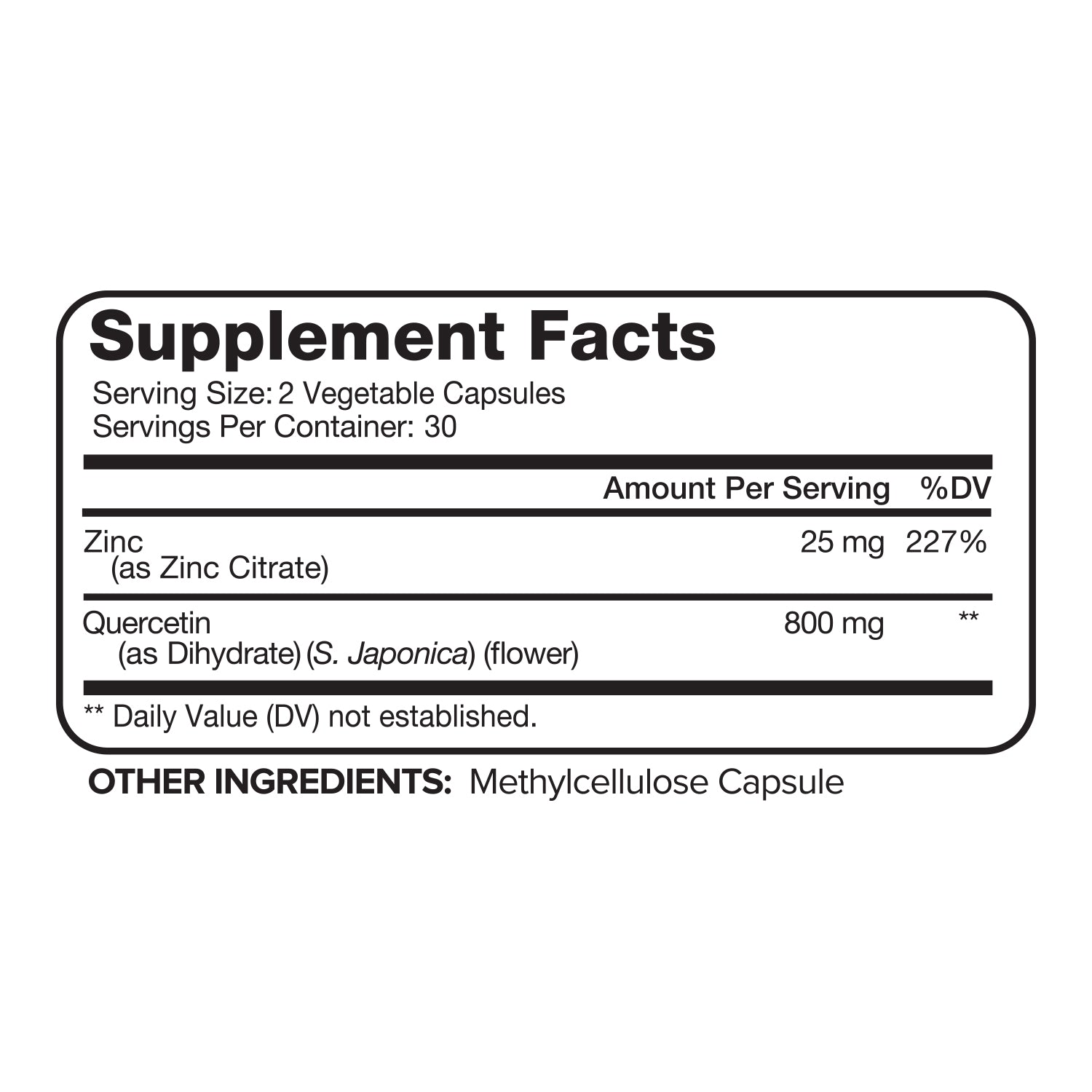 Features
30-day supply
800 mg tablets
Superior zinc absorption
Tasteless and easy to swallow tablets
Our Manufacturing Facilities & Products Are:
Located in the United States
FDA Registered & Inspected
Good Manufacturing Practices (GMP) Compliant
Vegan, Organic, Third-Party Tested, Labeled with lot #'s and Expiration Dates, Free of All GMO's, Artificial Ingredients, Gluten, Preservatives
---
---