At Nutrivein, we understand that losing weight is a common goal among people exploring our natural health supplements. When you are at a healthy weight, your body can perform all of its functions more efficiently, leading to an increased sense of well-being. If you have specific physique goals, achieving the weight range for that goal can lead to increased confidence. Combining one of the top weight-loss supplements from Nutrivein with a healthy diet and physical activity can lead to enhanced weight loss thanks to a few key active ingredients in each product. Below, we'll discuss the three best natural supplements for weight loss available from Nutrivein. If you have any questions about the natural health supplements below, or you want to know what is the best weight-loss supplement for your personal situation, please don't hesitate to contact us!
Apple Cider Vinegar
Have you ever heard of using apple cider vinegar to lose weight? This popular natural health product has been used throughout the years as a natural body cleanse that can help your system detoxify and balance itself. It can also aid in digestion to help you feel light and regular. Nutrivein's apple cider vinegar supplement is vegan and organic because we care about providing the purest natural health products to support your health and wellness goals. For added convenience, our apple cider vinegar weight-loss aid is completely tasteless and easy to swallow. No more pinching your nose to choke down sour, bitter liquid vinegar. With Nutrivein's apple cider vinegar supplement, it's as easy as adding just two capsules to your daily health regimen!
SHOP NOW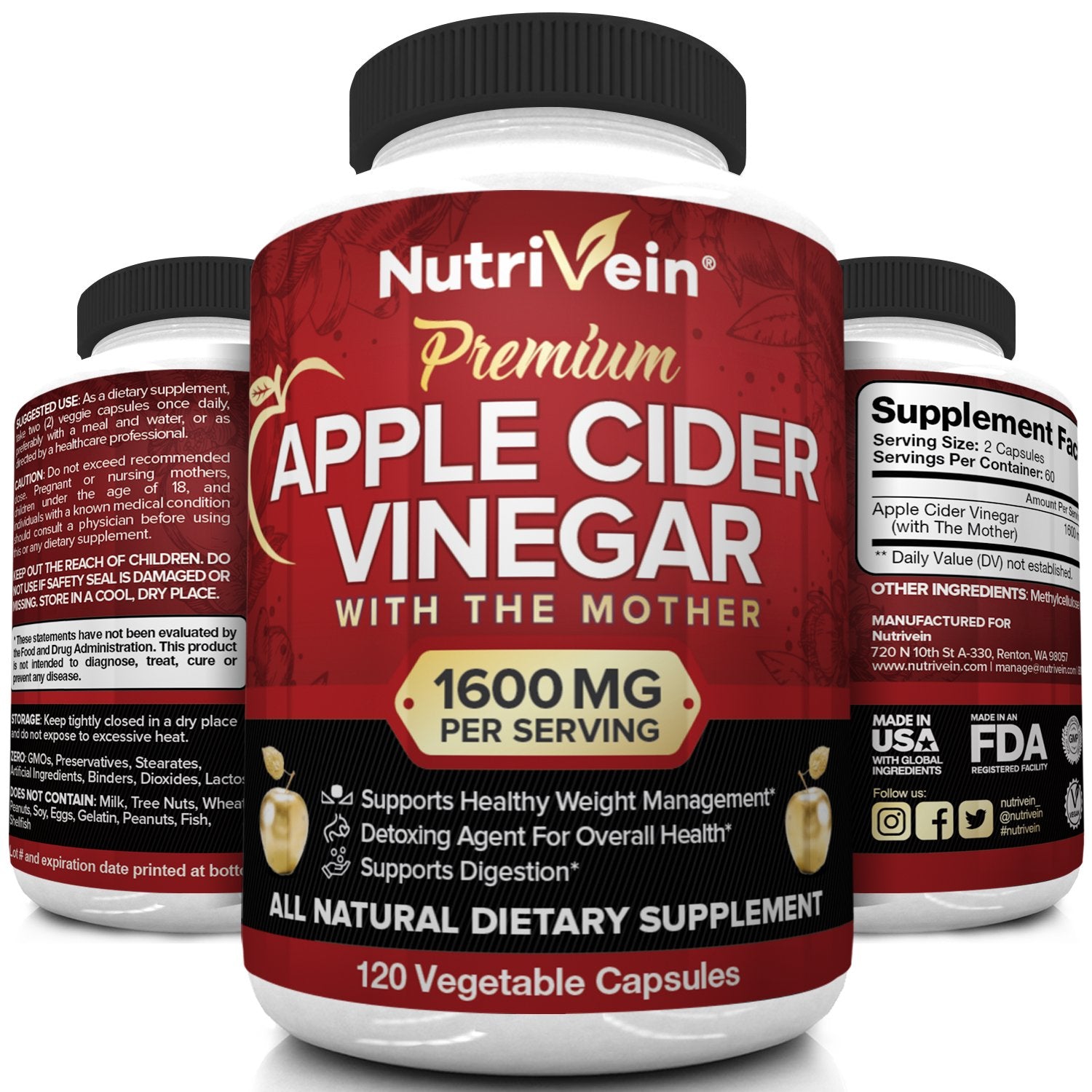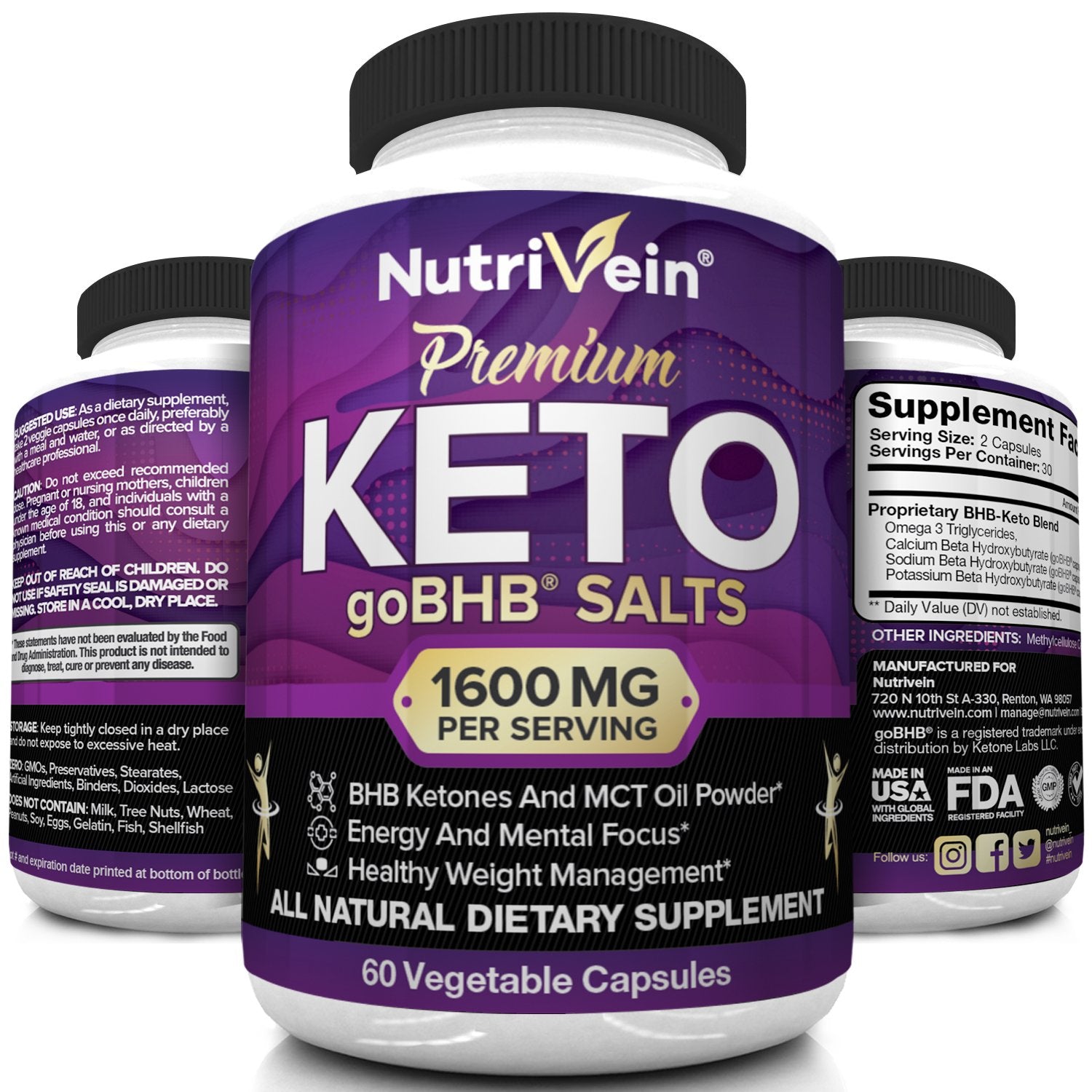 Keto Diet Pills
The ketogenic, or "keto," diet is an extremely low-carb method of eating that favors a high fat intake. The goal of this dietary approach is to force the body to burn fat instead of carbohydrates for energy. Nutrivein offers premium keto diet pills to help your body enter ketosis to maximize your diet and workout routines. This natural health supplement is specifically formulated to help support increased blood ketone levels. This is our choice for one of the best natural supplements for weight loss because of the way it partners with your body's natural ketogenic state to support enhanced fat burning. Try Nutrivein's Premium Keto + BHB Salts supplement today to help boost your weight loss!
SHOP NOW
Tart Cherry
Tart cherry extract pills can help deliver a natural body cleanse that aids in flushing the kidneys and reducing fluid swelling. While not specifically listed for weight loss, we are including it in our selection of the best natural supplements for weight loss because of its powerful cleansing properties. Sometimes, our bodies hold on to excess water for various reasons. It can be difficult to feel motivated for your fitness journey when you feel puffy and swollen from water weight. Jumpstart your health and wellness routine with our tart cherry extract capsules! They are tasteless and easy to swallow, so you can easily incorporate them into your morning or evening routine.
SHOP NOW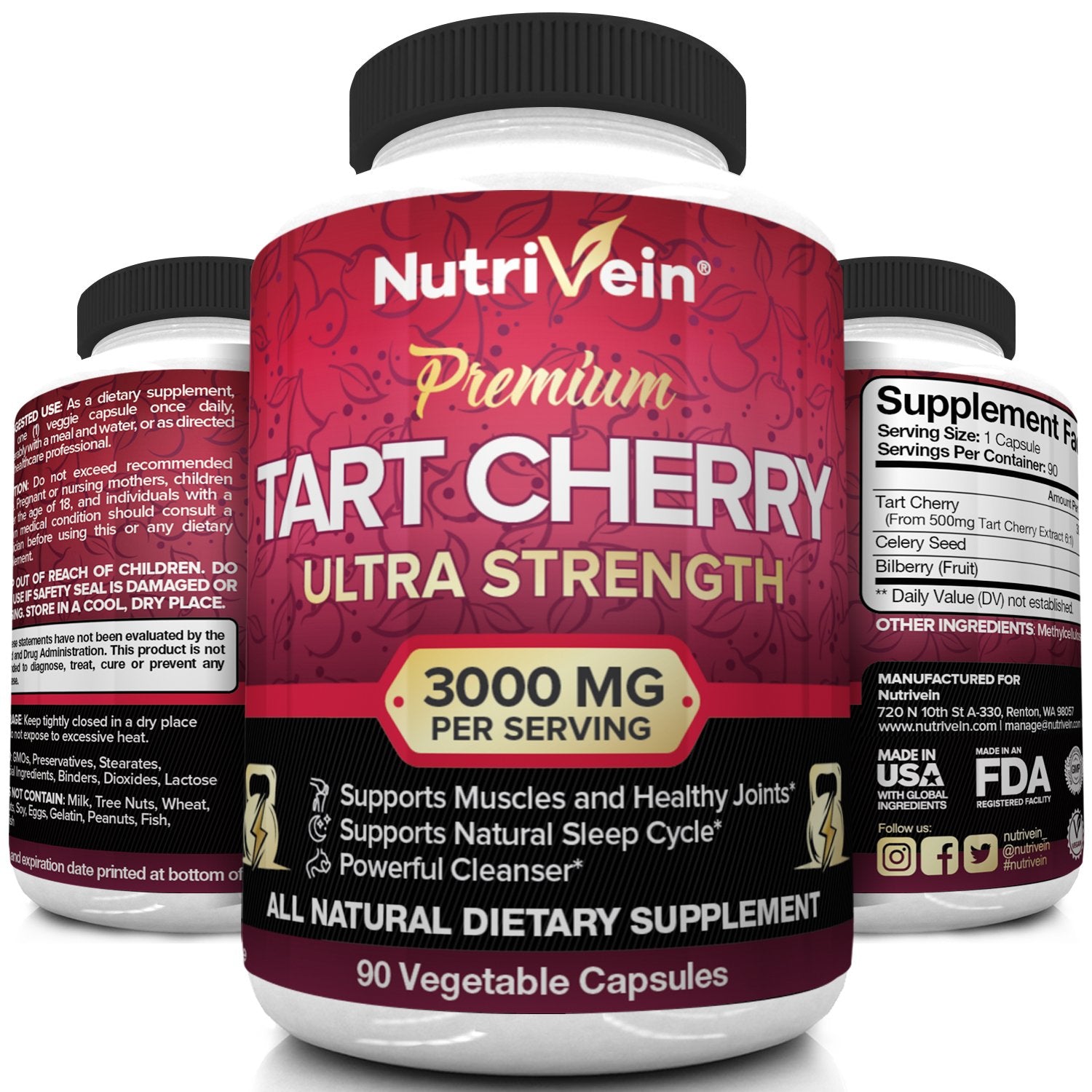 Combine Natural Dietary Supplements With Healthy Habits
Supplements are called "supplements" for a reason: we use them to complement our other healthy habits, not correct poor ones. Your body and mind will benefit greatly from a good foundation of wellness practices, including quality sleep, physical activity, adequate hydration, meditation and relaxation, and other acts of self-care. When you have this solid baseline, any natural health products like Nutrivein supplements can have a much more powerful impact on supporting your body and mind.
SHOP ALL PRODUCTS