---
SUPPORTS A HEALTHY LIVER: Tauroursodeoxycholic acid or TUDCA with Milk Thistle Extract & Pterostilbene is a powerful combination for liver health. TUDCA is a natural hydrophilic bile acid salt that helps the body maintain hepatic and biliary health.
LIVER DETOX AND CLEANSE: Nutrivein's TUDCA supplements the body's ability to cleanse itself via bile flow, keeping your liver healthy, maintaining your liver's ability to detox by expelling waste, excess fatty lipids in the liver, and promote a healthy metabolism
MAINTAIN LIVER REGENESIS: Nutrivein's TUDCA acid capsules help support your body's natural ability to regenerate healthy liver cells for long-term hepatic (liver) health and wellness
GALLBLADDER HEALTH & WELLNESS: TUDCA promotes gall bladder emptying, maintaining a healthy gall blader function free from obstructions such as gallstones with the benefits of biliary & digestive health
ALLERGEN FREE & GUARANTEED SATISFACTION. Our advanced organic formula is 3rd-party tested, Made in USA, FDA & GMP-certified facility. Our supplement is 100% natural and contains ZERO binders, allergens, stearates, dioxides, lactose, artificial ingredients or preservatives. You'll be completely satisfied or we'll gladly refund your money. 60 Capsules - a 30 day supply with a recommended dose of 2 non-chewable pills daily. For Adult Men and Women.
Our Manufacturing Facilities Are:
•Located in the United States
•FDA Registered & Inspected
•Good Manufacturing Practices (GMP) Compliant
---
What's Inside Our TUDCA Liver Support Supplement?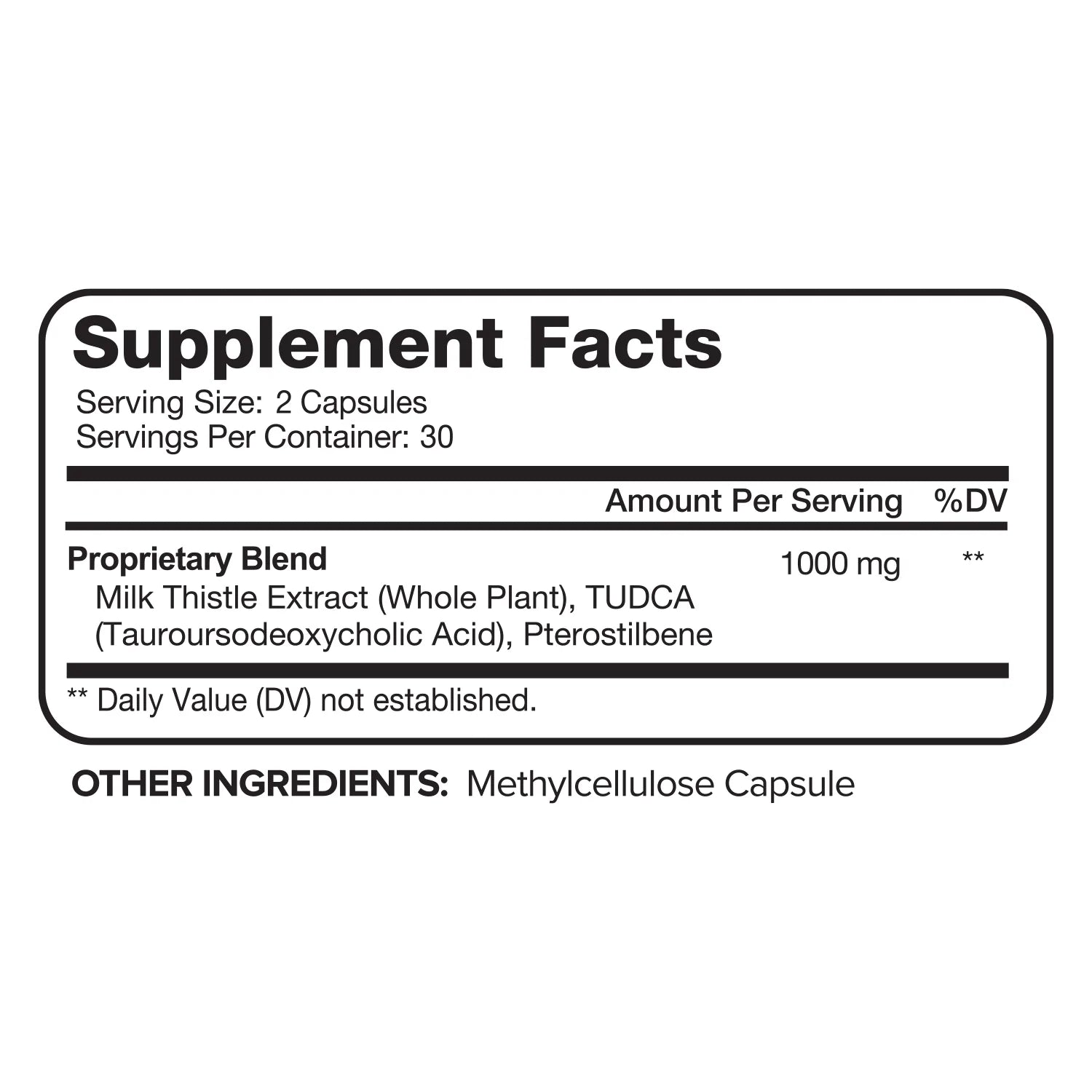 Maintain Your Liver's Health
Liver health is essential for a healthy body. Nutrivein TUDCA supplement helps maintain liver health by providing the nutrients your liver needs to function optimally. With regular use, you'll be able to enjoy a healthy liver for years to come.
Cleanse and Detox Your Liver
Looking to maintain your liver health? Look no further than Nutrivein TUDCA supplement! Our supplement helps promote the body's ability cleanse and detox the liver, keeping you healthy and feeling great. Whether you're battling liver disease or just want to stay on top of your health, Nutrivein TUDCA supplement is the perfect solution.
Promotes Gall Bladder Health
If you're concerned about the health of your gallbladder, TDUCA is a supplement helps promote bile flow, preventing buildups that can lead to gallstones. It is also recommended for people who have difficulty digesting food or who have had surgery on their gall bladder.
Nutrivein's TUDCA Liver Supplement
• Cleanses & Detoxify Your Liver
• Promotes Bile Flow
• Maintains your body's ability to expel excess fatty lipids
Buy With Confidence
When you buy our supplements you can be confident that you're getting exactly what's on the label in its purest form.
---
---