Description
DIM + Bioperine® contains di-indolylmethane, a beneficial nutrient found in certain cruciferous vegetables, including broccoli, cabbage, cauliflower, and kale.
Usage
Hormone balancing
Healthy aging and menopause support
Acne and PCOS management
---
DIM has unique benefits that support the activity of enzymes that improve estrogen metabolism. Research shows that di-indolylmethane increases the level of favorable estrogens (2-hydroxyestrogen) while reducing the level of unfavorable estrogens (16-hydroxyestrogen).
Why Choose Our DIM Supplement?
Each bottle contains a two-month supply
Daily dose of just one capsule
Enhanced absorption with 5 mg of Bioperine® per serving
100% Vegetarian
Soy-free, dairy-free, and non-GMO
Made in the USA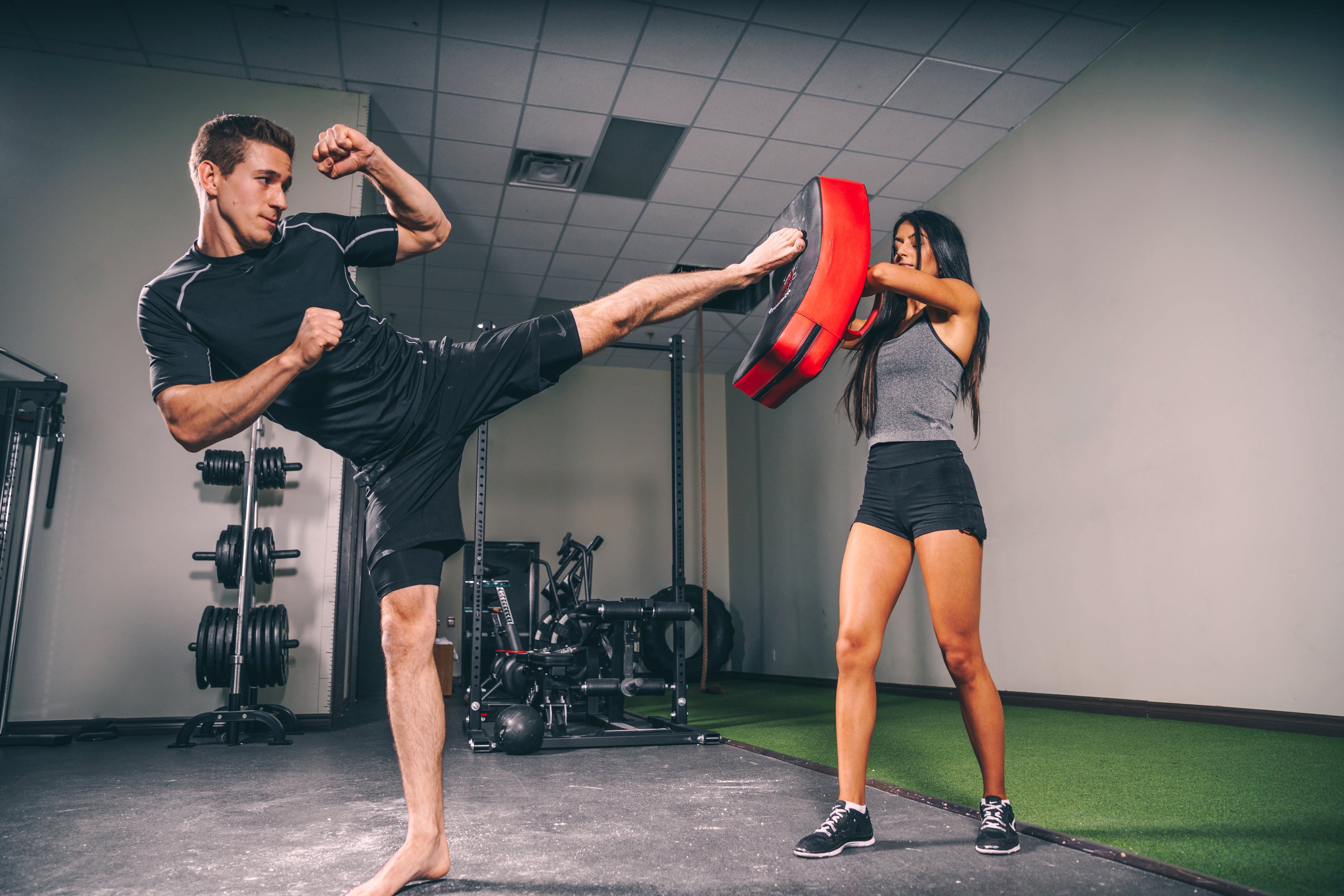 ---
What's Inside Our DIM Supplement?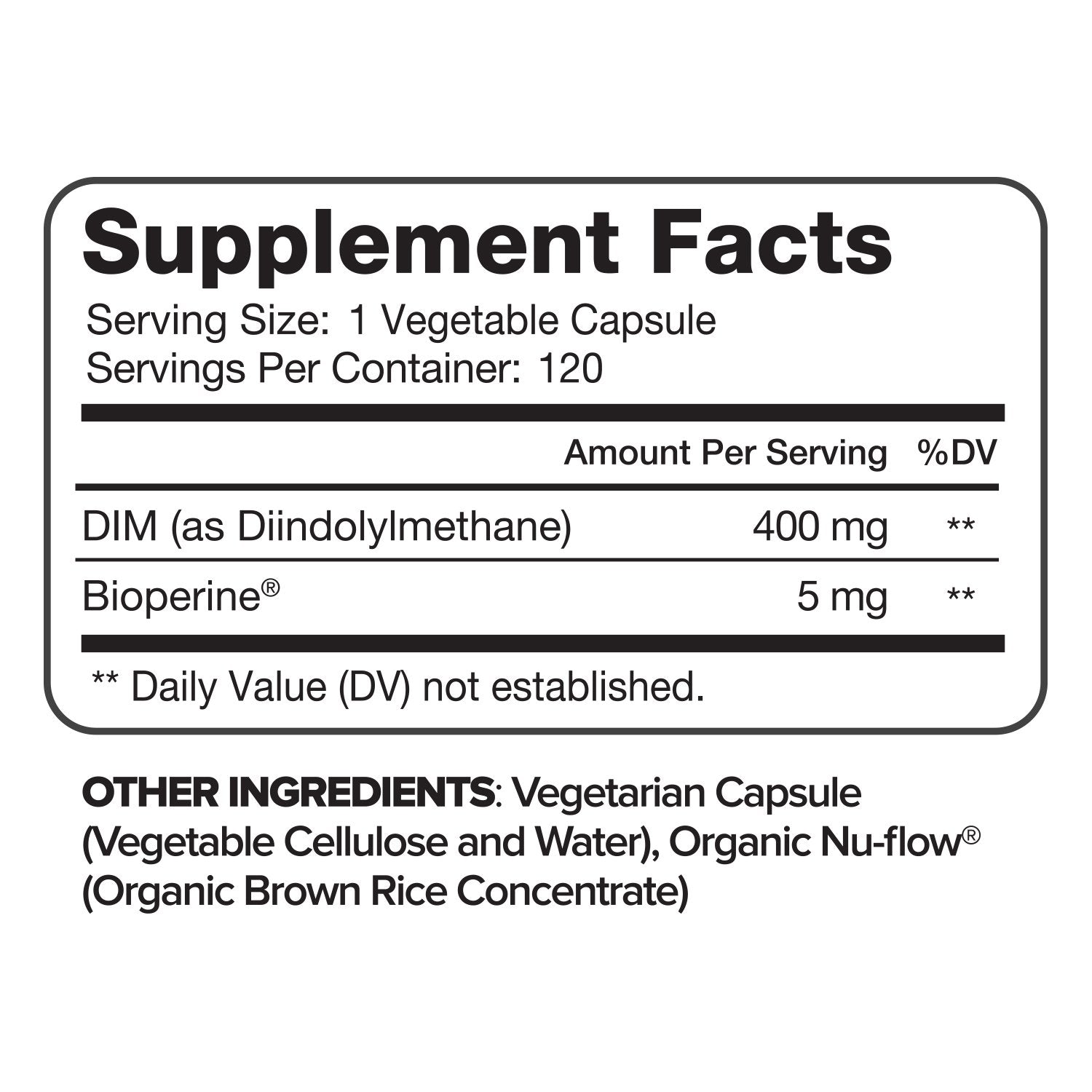 SUPPORT FOR YOUR BODY DURING MENOPAUSE
DIM and Bioperine® effectively supports your body's ability to regulate hormones, potentially making it a great for women experiencing female menopause, PCOS (Polycystic Ovarian Syndrome), or hormonal acne. Our DIM supplement may also help you lose weight caused by hormonal imbalance.
INGREDIENTS TO MAXIMIZE PROSTATE & REPRODUCTIVE HEALTH
This organically stabilized vegetarian blend of DIM is an aromatase inhibitor that may help support a healthy prostate and reproductive system. Our DIM supplement can make a great addition to your healthy lifestyle and may help you improve your physical fitness, build muscle, and maintain a healthy weight.
THE PERFECT FORMULA FOR MAXIMUM ABSORPTION
DIM is a complex extract from organic cruciferous vegetables, such as broccoli and cauliflower. We added Bioperine® black pepper extract to our supplement to help maximize absorption and bioavailability, boosting your body's metabolic system to effectively burn off excess estrogen and testosterone.
EQUIVALENT TO EATING 1.5 POUNDS OF BROCCOLI PER DAY
With more than 400 mg of DIM in each capsule, our DIM supplement provides a dose four-times more than that of the most popular DIM supplements on Amazon. Each bottle contains a 120-day supply (daily dose 400 mg DIM and 5 mg Bioperine).
BENEFITS FOR WOMEN
Our DIM supplement may provide the following benefits: estrogen dominance, relief from negative physical effects of menopause, PCOS relief, mood balancing, mental clarity, and weight loss support.
BENEFITS FOR MEN
Our DIM supplement may provide the following benefits: natural testosterone increase, enhanced fitness results with diet and exercise, increased lean muscle mass, reduced likelihood of developing gynecomastia, and improved prostate health (by acting as an estrogen blocker).
YOU WILL DEFINITELY LOVE US
We use only the best organic vegetables for our natural DIM extract pills, and all of our products are manufactured in our state-of-the-art, GMP-certified production facilities. We're confident that you're absolutely going to be satisfied with your purchase. If you're not, we have a 100% no-questions-asked, money-back guarantee.
---
Loss 5lbs
I have done keto and went from 205 to 180lbs but I was stuck at 180lbs. Until I started using Sun I am not 175lbs which is great it is helping with moving the scale. It helps with giving me my periods and they are now normal. I haven't verified but I have symptoms of insulin resistance and pcos. This was helpful to my health journey and I will continue to use.
Helped me balance hormones
I am so thrilled with this product. I do not have another brand to compare it to, but I do know this has been exactly what I needed. TMI WARNING: I've been struggling with my periods the last few years. They had always been extremely regular and non-eventful, but they began to space out, last longer, and make me completely miserable. Migraines appeared and lasted about a day at first, but gradually became longer and longer. My bleeding was overwhelmingly heavy some days. I began experiencing clots and painful cramping. Sometimes the discharge was very dark and smelly, like it had been there for some time before coming out. I began taking this supplement about 4 months ago, after reading about how DIM helps to rid the body of excess estrogen. Two days in, the migraine began, and I began bleeding. I expected this detox reaction, especially with the higher dose in this product. It lasted 2-3 days then tapered off. Within a few weeks, I noticed I had more energy. Weight started to come off. Periods became less awful and more regular- more like what had been normal for me most of my life. I just began my 2nd bottle and will likely keep taking this for quite some time, if not forever.
Good product that doesn't react harshly with my body
No flavor but it works well for me
---