Description
Nutrivein DHT Blocker w/ Biotin - Boosts Hair Growth & New Follicle Growth for Men and Women - 30 Day Supply (60 Capsules, Two Daily)
Usage
Used for:
Alopecia
Thinning Hair
Male Pattern Baldness
Female Hair Loss
Unhealthy Nails
---
Block The Hair Loss Hormone DHT
Our scientifically formulated DHT Blocker supplement is designed to regulate your body's production of DHT which helps you maintain a healthy head of hair.

Why use a DHT Blocker?
As the body ages, it frequently begins to overproduce the hormone Dihydrotestosterone (DHT) which can cause hair loss, and inhibit the growth of new follicles.

DHT Blockers:
• Promote Hair Growth
• Regrow Hair Follicles
• Stop or Slow Hair Loss
• Boost Collagen Production
• Promotes Lush, Thicker Hair
• Works for Beard Hair
• Effective for both Men and Women

Buy With Confidence
When you buy our supplements you can be confident that you're getting exactly what's on the label in its purest form.

Our Manufacturing Facilities Are:
• Located in the United States
• FDA Registered & Inspected
• Good Manufacturing Practices (GMP) Compliant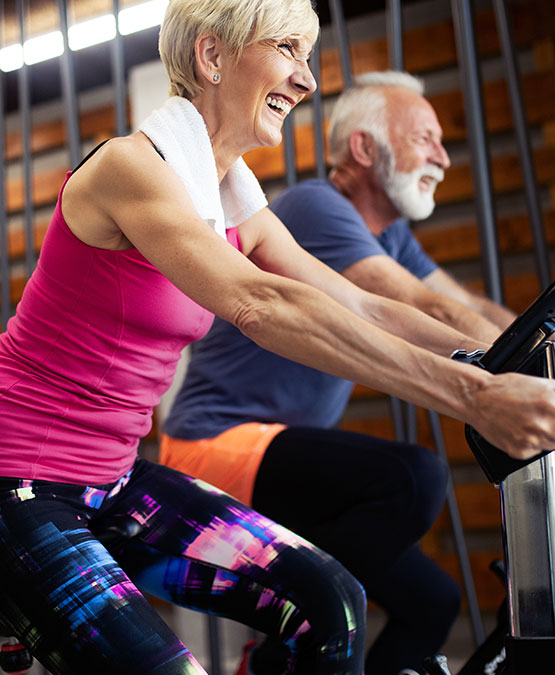 ---
What's Inside Our DHT Blocker w/ Biotin?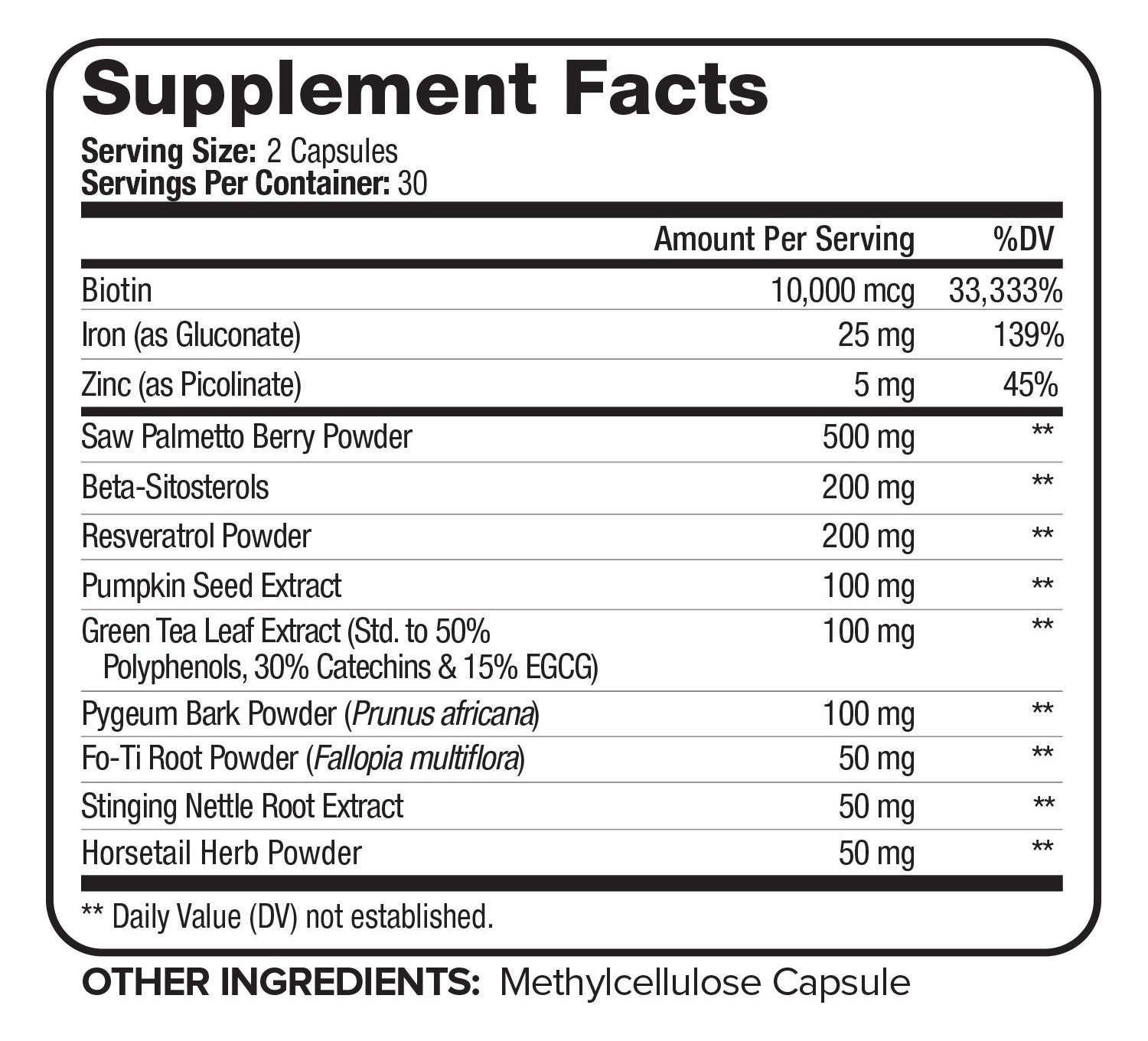 MAINTAIN A THICK AND HEALTHY HEAD OF HAIR
We've blended the DHT Blocking superhero Biotin (Vitamin B7) with other natural ingredients like Saw Palmetto, Green Tea & Pumpkin Seed Extract to keep your hair thick and healthy, and supports hair regrowth. Used by Men & Women with Hair Loss & Thinning.
BLOCKS DHT TO MAINTAIN HAIR & NAIL GROWTH
DHT (dihydrotestosterone) is a hormone that causes male pattern baldness in Men, and hair loss in women when your body over produces. Our DHT Blocker is specially formulated to maintain your body's natural ability to produce a healthy amount of DHT.
EFFECTIVE FOR BOTH MEN AND WOMEN
Both Women and Men can over produce DHT which leads to hair loss and dull, thin nails. Our DHT Blocking Supplement effectively maintains the production of DHT Hormones in both males and Females, to maintain a youthful appearance and healthy hair, skin and nails.
USE YOUR REGULAR SHAMPOO & HAIR TREATMENTS
With a supplement DHT Blocker, you can continue to use your everyday hair products like shampoo, conditioner, and other hair treatments. No smelly oils, serums or chemicals need to be rubbed into your scalp.
ALLERGEN FREE & GUARANTEED SATISFACTION
Our advanced organic formula is 3rd-party tested, Made in USA, FDA & GMP-certified facility. Our supplement is 100% natural and contains ZERO binders, allergens, stearates, dioxides, lactose, artificial ingredients or preservatives. You'll be completely satisfied or we'll gladly refund your money. 60 Capsules - a 30 day supply with a recommended dose of 2 non-chewable pills daily. For Adult Men and Women.
---
Easy dosing at just once daily
I'm using this product for hair loss but still too soon to tell if it's working yet. Easy to swallow capsules with no smell or flavor. Good value for money compared to other like products on the market.
So far so good with the DHT reducer.
So far so good with the DHT reducer.
To new to tell
I'm using it to strengthen my hair
Decent ingredients
overall this is a great product. i don't think you can exclusively say this will make your hair grow back. what you could say is the ingredients can help promote growth of healthier hair strands. i've used these ingredients in other supplements and they have worked well.
Hope this works!
Just got these pills so haven't been taking taking long enough to see any effect. Hope they work! They are very large pills and you take 2/day, but they don't taste bad and I feel like they are a good value compared to similar products. Can't wait to see the results! :)
---